Products included in the series Dell EMC PowerEdge MX ideally represent what we expect from modern software defined data centre. It is the most modern, easily controlled, modular, powerful and easily scalable architecture for data centres, which allows you to save some of the IT sources that you are forced to spend on managing old and rusty data centre towards innovating and other important IT tasks. Products from MX line allows you to create ideal and effective structure of your datacentre thanks to the amazing design of the architecture, which is using your data centre space effectively and It is made for the future so it is easily upgradable to meet the future IT development.
Kinetic infrastructure PowerEdge MX
It is working on the same dynamic level as your company and can make a bridge between your traditional and modern software defined datacentre. In the basic form 6 chassis serves as a host for disaggregated blocks of servers and storages, but in the higher form can serve as a source as well. Thanks to its flexibility (shared powering, cooling, networking, I/O, shared management...) offers unmatched effectivity and flexibility to your datacentre.
It comes with these advantages according to Dell EMC:
7U modular enclosure with eight slots holds 2S single or four 4S double-width compute sleds and 12Gbs single-width storage sleds
25Gb Ethernet, 12Gb SAS and 32Gb Fibre Channel I/O options
Three I/O networking fabrics, two general purpose and one storage specific, each with redundant modules
Multi-chassis networking up to 10 chassis
Single management point for compute, storage and networking
High-speed technology connections, now and into the future, with no midplane upgrade
At least three server processor microarchitecture generation support assurance.
Dynamism of PowerEdge MX
Thanks to using kinetic infrastructure servers can create share fonds of disaggregated computing and storing sources, which are connected by scalable topology of fabric, from which can individual tasks take source according to the actual and immediate need in order to deal with data effectively and quickly. The most important is that when the task is finished the source is automatically moved back to the fond and can be used again. So, the hardware is created on the run and it is possible to manage the capacity on the data centre level instead of on server level.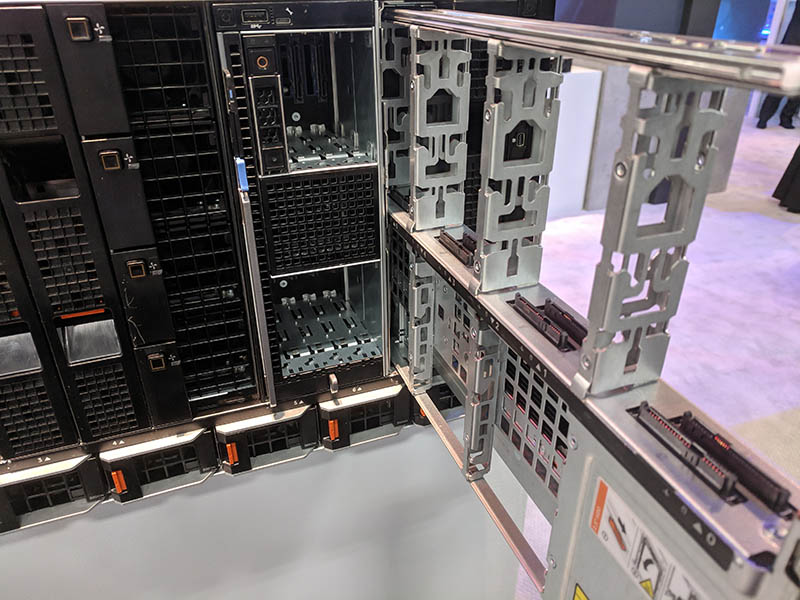 Thanks to its dynamism PowerEdge MX can deliver following:
Full-featured, no compromise compute sleds with Intel® Xeon® Scalable processors.
Generous, scalable on-board SAS, SATA, and NVMe storage drives, plus substantial, granular SAS direct-attached storage using optional storage sleds.
Scalable fabric architecture with a grow-as-you-need fabric expansion capability for up to 10 chassis in fabric.
Unmatched effectivity and speed thanks to unified automatization
The series uses revolutionary integrated technology Dell EMC OpenManage Enterprise – Modular Edition, which allows for unlimited management and control of the system inside chassis PowerEdge MX. Thanks to this technology you can control computing capacity, storage and topology of the fabric in an intuitive and pleasant overlay, which saves you money and lowers the challenges for your employees while they are managing your datacentre, but also consolidates any additional devices you may use. Redundant models for management ensure maximal availability of the system.
Automatic expansion from one to multiple chassis; scale management to thousands of PowerEdge MX and rack servers with OpenManage Enterprise.
Flexible, at-the-box management front control panel options include Quick Sync 2 (wireless), touchscreen LCD and traditional crash cart.
Comprehensive RESTful API helps automate multiple tasks and integrates to third-party tools.
Seamlessly integrates with integrated Dell Remote Access Controller 9 (iDRAC9) and Lifecycle Controller (LC).
Protection of the infrastructure and inventions that to flexible design of MX chassis
PowerEdge MX architecture is oriented and ready for future upgrades. Thanks to this mindset investing into Dell´s products protects you, your company, your investment and your competitive future on the market. By investing into MX chassis, you can invest only into upgrading parts not the whole datacentre as it is developed to prevent and enhance future upgrades in this rapidly developing technological field.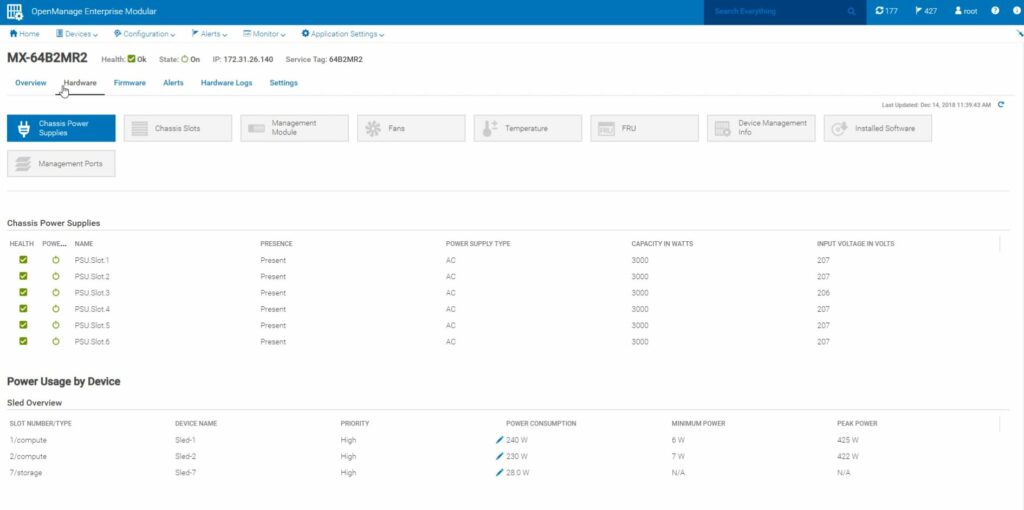 Well-designed product offers following advantages:
Multi-generational assurance with support for at least three server processor microarchitecture generations
Nearly zero throughput limitations, providing high-speed technology connections, and well into the future, with no midplane upgrade
Industry-leading thermal architecture and mechanical design and control algorithms support dense configurations and future compatibility.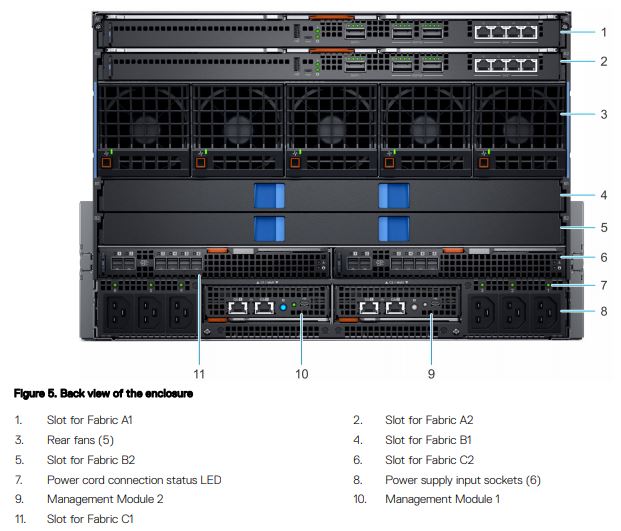 Dell PowerEdge MX is perfect fit for midsized and large datacentres in companies which need an effective, flexible and future progressive solution for their on-the-go developing datacentres. The system responds to the fast and on-the-go working environment and correctly addresses challenges which come from such a working status. In the following article we will present concrete devices from the broad PowerEdge MX portfolio. 
In the case of any further interest please contact us.